ArchStudio 5
ArchStudio is an open-source software and systems architecture development environment developed by the Institute for Software Research at the University of California, Irvine. It is an environment of integrated tools for modeling, visualizing, analyzing and implementing software and systems architectures. It is based on the Eclipse open development platform. It is released under a BSD-style license.
This is where you can find all the latest news and documentation about ArchStudio, as well as downloads and an active community.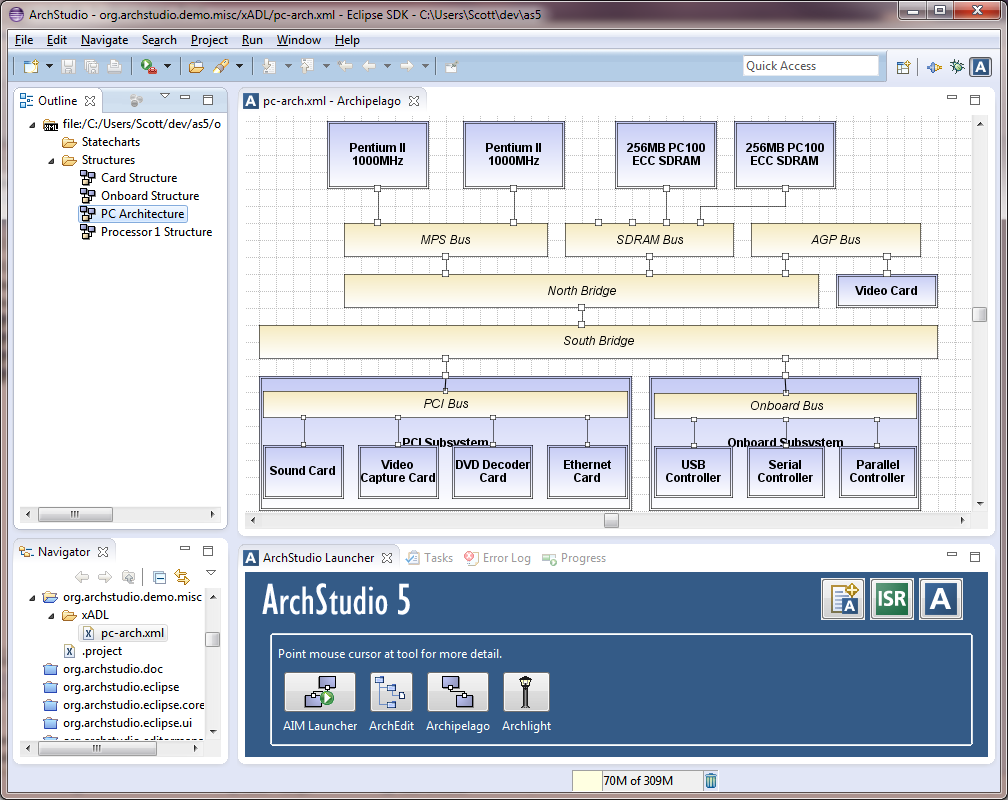 A screenshot of ArchStudio showing a hierarchical architecture in the Archipelago graphical editor.
Previous Versions of ArchStudio
If you are looking for an older version of ArchStudio, the following are available:
Contact Us
If you have questions not answered by this website, please feel free to contact the software architectures group at UC Irvine through the ArchStudio developer's (mailman protected) email list at: archstudio-dev [@] uci [.] edu. (Note: You must subscribe to the mail list before you can post to it.)