GSRS '07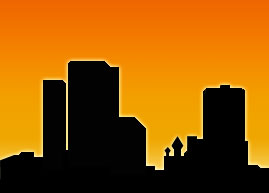 Dates
April 16: Deadline for Paper Submissions (extended)
May 4: Paper Notifications
May 18: Early Registration
May 19: Camera Ready Due
June 1: Paper Presentations
The Past
Sponsors

Submission Guidelines
Due to popular demand, the deadline has been extended to April 16th (Monday).
If you submitted a paper on or before April 3rd, please resubmit as we were experiencing some mail server problems. We apologize in advance for any inconvenience. You should receive an email confirming receipt of your submission. If not, please email Kristina, the program committee chair.
Each submission will be evaluated according to clarity, research methodology, originality and innovation, and overall importance to both research and computing practice. Submissions should clearly state, at appropriate points within the text, the phase at which the research currently stands along with the contribution and benefits. For early work, provide a best estimate of expectations. Selected submissions will be published electronically on the GSRS website along with final presentation slides or referenced from the GSRS website if selected for publication in Crossroads. Authors of accepted submissions are expected to attend and present their work.
Submissions must not exceed 6000 words in length and adhere to the ACM Crossroads style guide. In particular, the papers will need to be formatted in xhtml with all images at least 300dpi. Please send submissions on or before April 07, 2007 in xhtml to
gsrs [at] ics.uci.edu
Please do not send your papers directly to Crossroads.
Please indicate whether you wish your paper to be considered for publication in ACM Crossroads. If you indicate so, you cannot in parallel submit your paper to another venue. If you do not wish these restrictions, we still strongly encourage you to submit your papers for consideration in GSRS's program. All submitted papers will still be considered for the Best Paper Award by the Crossroad editors.