GSRS '07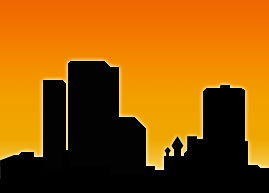 Dates
April 16: Deadline for Paper Submissions (extended)
May 4: Paper Notifications
May 18: Early Registration
May 19: Camera Ready Due
June 1: Paper Presentations
The Past
Sponsors

Welcome to the 2007 ISR Graduate Student Research Symposium!
Pictures from GSRS'07 have been posted.

Rosalva Gallardo-Valencia won the Best Paper Award at GSRS'07. Her paper was also published in the ACM Crossroads. Congratulations!
GSRS will be held in CS 3 (Bren Hall) room 6011. Go here for parking info and directions.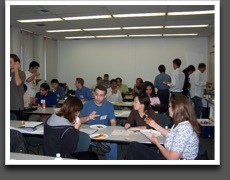 "For Students, By Students"
If you submitted a paper on or before April 3rd, please resubmit as we were experiencing some mail server problems. We apologize in advance for any inconvenience. You should receive an email confirming receipt of your submission. If not, please email Kristina, the program committee chair.
Tired of the same old papers? Exhausted with conferences full of stodgy old professors? Want free food and the admiration of your future peers? Fire up your word processors and submit your papers TODAY!
Held at UC Irvine, the Institute for Software Research (ISR) is proud to announce its annual Graduate Student Research Symposium (GSRS). Immediately precedeing the ISR Research Forum, the GSRS's primary goal is to foster community and expose possibilities for interdisciplinary collaboration among students researching various dimensions of software and information technology. GSRS provides an opportunity for students working in these areas to interact and discuss their activities with a diverse group of their peers. Participating students will receive valuable feedback useful in shaping their current research and informing their future research activities.
New this year, the ACM Student Magazine, Crossroads, will be choosing a Best Paper Award. Papers will also be considered for publication in ACM Crossroads.
Students will present their papers to their fellow peers, as well as other interested parties. In the past, researchers from a variety of backgrounds have attended (e.g., Google, The Aerospace Corporation, University of Michigan). In addition, activites designed to encourage networking and exchange of ideas will be conducted. With a mix of informal and formal interactions, the GSRS has been immensely successful in creating opportunities for future collaborations.
Participants of GSRS are encouraged to attend the ISR Research Forum afterwards. The ISR Research Forum brings together world reknown researchers and practitioners from academia and industry. The premiere event for showcasing ISR's excellence in research, the forum includes a program of talks focusing on joint academia/industry relationships and a reception featuring research posters and demonstrations.
For info regarding the people behind GSRS, including contact information, see our committees.